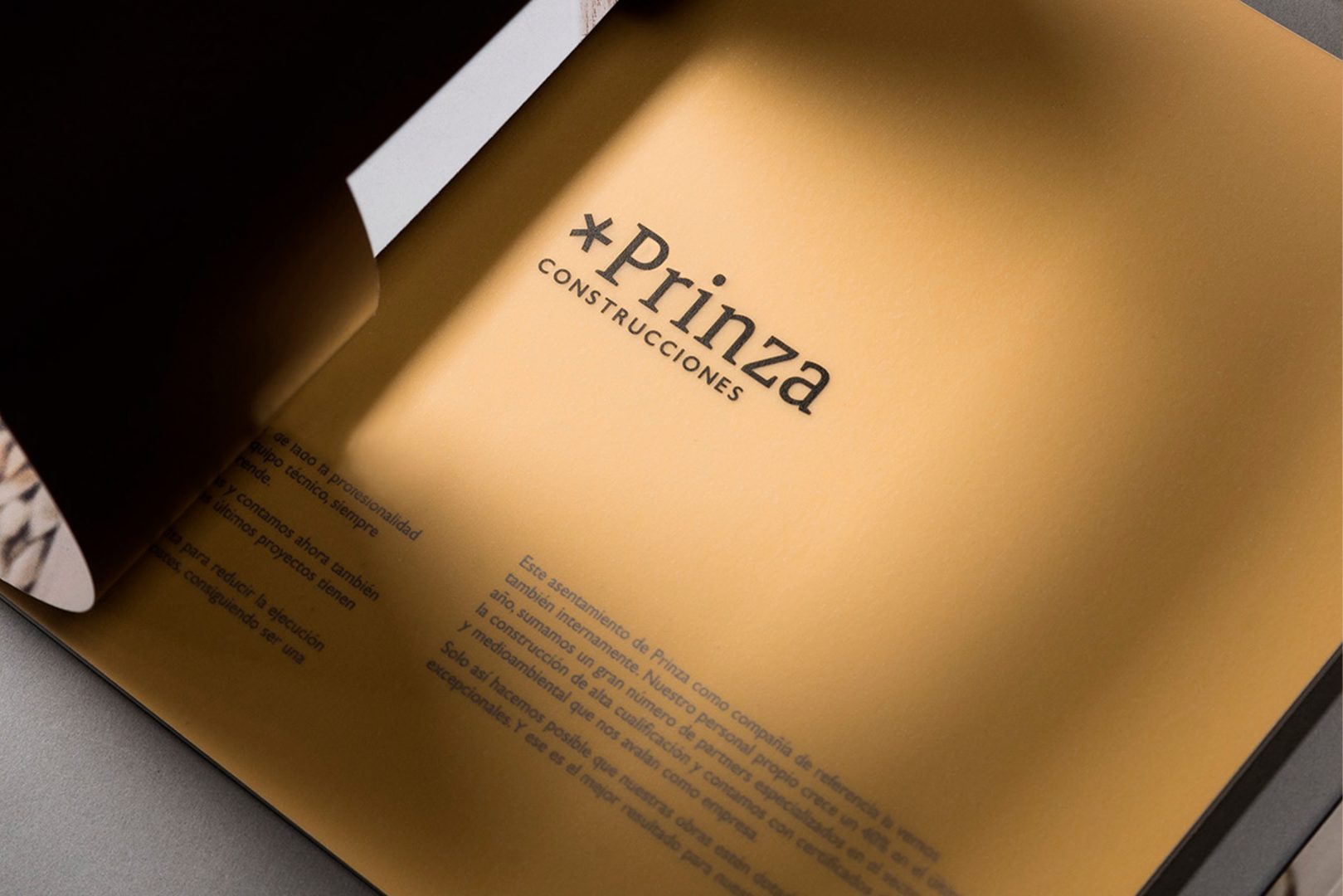 Prinza is awarded with an Anuaria Selection
The 26thedition of Anuaria National Graphic and Industrial Design Awards have recognised Prinza's work with an Anuaria Selection to 'Best catalogue'.
In a significant cooperation with Prinza's constructive character, the awarded corporate catalogue takes on a puzzle of pages, dies and textures that emphasise the very nature of the construction company, demarcate its many sections and express the brand values.
The cover itself behaves as a window to peek into Prinza's world. Inside, the use of vegetal paper, typical of architecture and an example of the company's transparency, gets brought into line with special, recycled special cardboards stressing the company's commitment to the environment.
Narita, a branding and strategic design studio, is the responsible for the concept and development of the catalogue, and also in charge of their identity and communication since 2016.
Veredictas International supports Anuaria Awards, an agency specialised in managing excellence standards for more than two decades. These are the most recognised graphic design awards in Spain, not subsidised by the administration and most welcome in the field, which make them the most broadcasted and a quality reference.