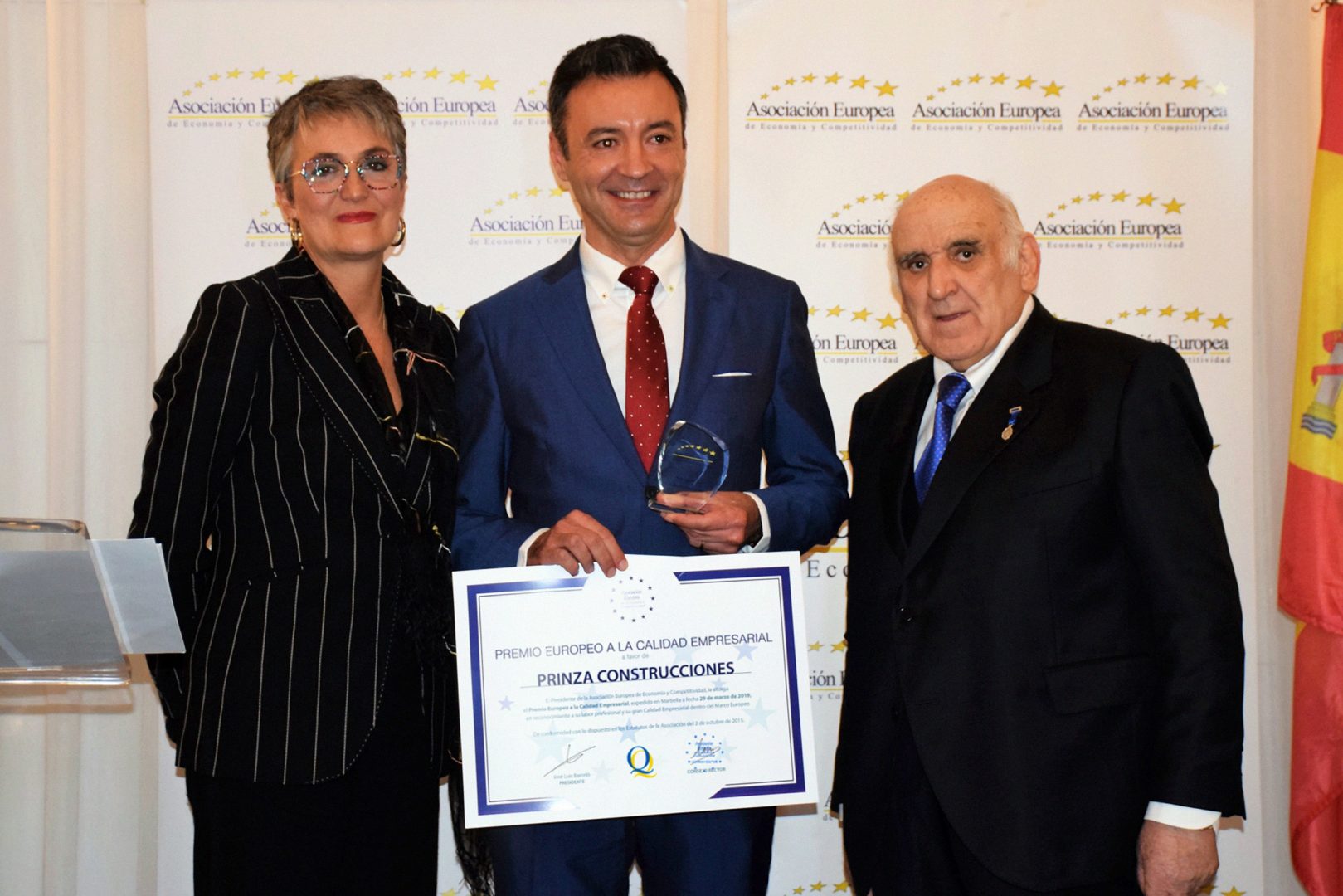 Prinza receives a European Award for Business Quality
The European Association of Economy and Competitiveness gives Prinza the European Award for Business Quality, which recognises the company global quality. The prize underlines the achievement of competitive results, the leadership in the market, the improvement of I+D+I processes and the ethical behaviour towards society and the environment.
AEDEEC's distinction comes as a consequence of a detailed study developed by the team of specialised consultants of this institution, who get to decide the professionals, companies and institutions deserving recognition to their commitment to quality systems in their production processes and goods and services management, as well as their impulse to create new ways of business quality.
The European Award for Business Quality also works as a tool to motivate global quality plans in companies and a means to evaluate and improve these.
The awards ceremony has taken place in Los Monteros Hotel in Marbella, hosted by journalist Concha Montes and with the presence of José Luis Yagüe, Dean of Marbella and Costa del Sol journalists, who got presented the award.