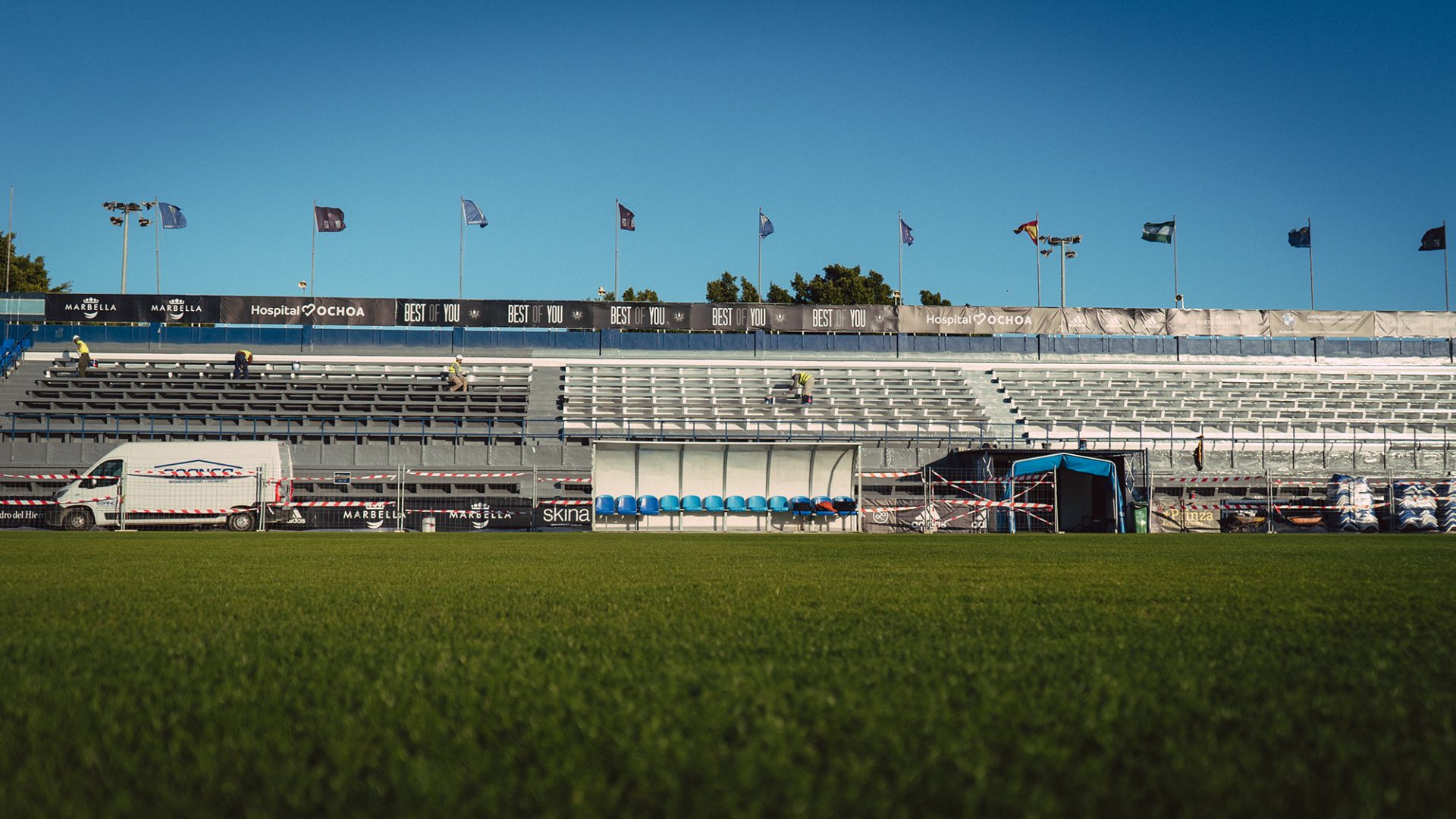 Renovations works in Marbella Stadium Grandstand
Marbella local stadium, named after football player Antonio Lorenzo Cuevas, will have their north and east grandstand renovated. The work was funded by the council, investing 240.300 euros in the restoration works.
Prinza Construcciones is carrying out the engineering works for all these tasks, which are scheduled to be completed in three months and a half. Last stage of the project has been executed, including waterproofing and significant structural repairs.
Setting out in particular the actions to be taken as regards project organisation, we distinguish two different approaches.
As mentioned before, structural repairs will be made in the north grandstand. The installation includes the reparation of a damaged beam reinforcing it with a telescopic beam of tubular profile and the setting up of 112 structural floor joists.
Precast concrete element, as well as, east grandstand plastic seats will be taken out for structural waterproofing and surface sealing of 1400 squared meters. All these pieces will be fully renovated with top-quality materials replacements. In addition, restored area will be separated from the others by 88-meter-long railings.
On the other hand, minor cosmetic repairs such as painting, damaged suspended ceilings restoration, brickwork, plastering and rendering will be made in the east grandstand. By doing so, local clubs' offices, training at the sports center, will be completely renovated and upgraded.
Source: Diario Sur