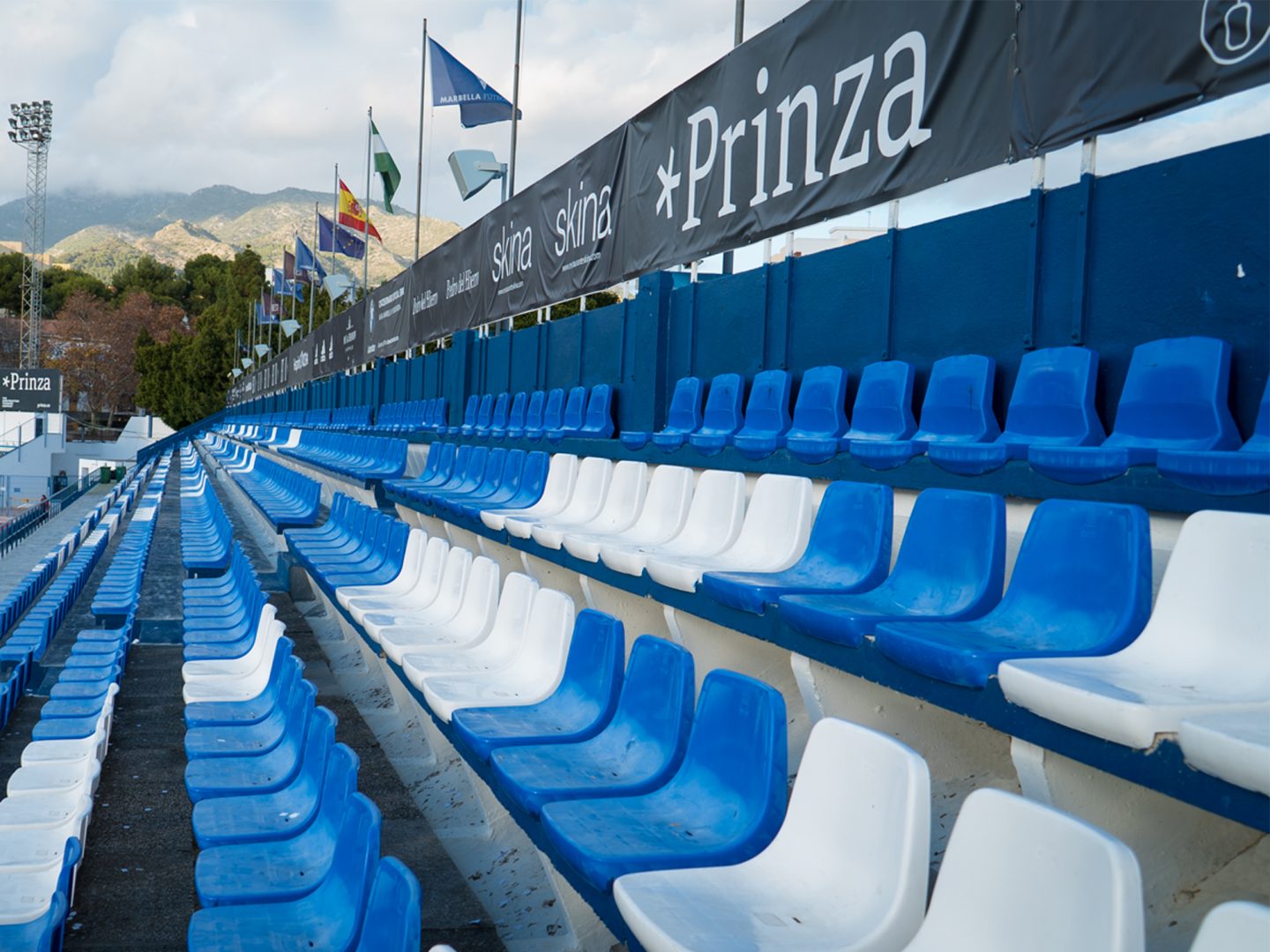 Marbella Stadium renovations work successfully completed
Renovations work in Marbella Stadium were finished last December.
Engineering works included waterproofing and surface sealing and structural repairs in the north and east grandstand. Precast concrete element, as well as, east grandstand plastic seats will be taken out for waterproofing. Given the dimension of the project, the works were completed in record time.
Prinza Construcciones is proud to be part of the refurbishment of Marbella local stadium contributing to its urban development.