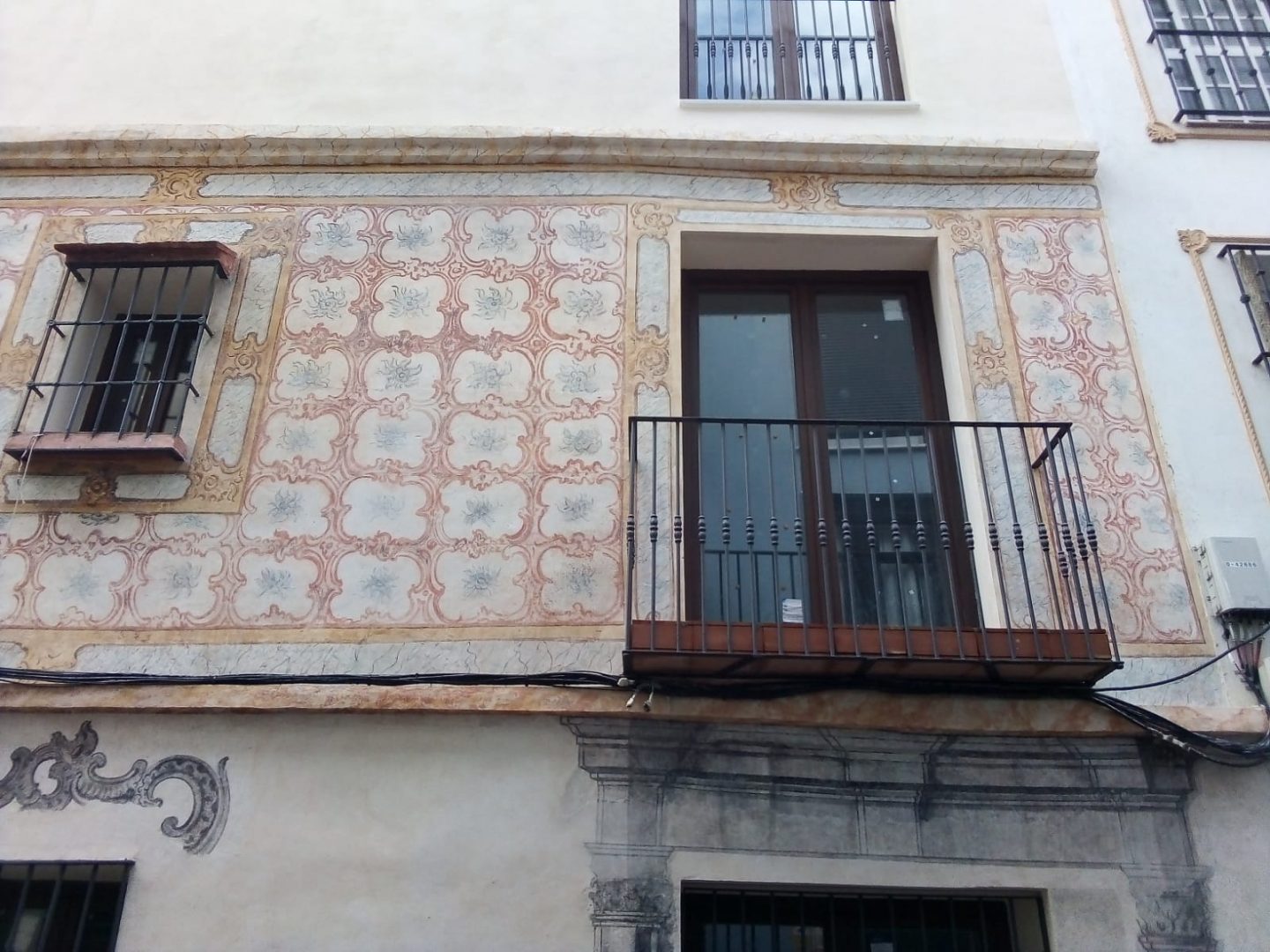 News
Reforms and rehabilitation
Prinza has cooperated in the restoration of Baroque wall painting.
Changes can seem slow but it's clear that last centuries has brought remarkable transformation to urban neighborhoods, particularly in and around the city center of Malaga. Historical buildings like the Baroque Church of San Felipe Neri, accompany us every day and represent the history of mankind. Built in the 18th century and located at the intersection of several streets such as Dos Aceras, Parras, Alta, Gaona and Jinetes, this Catholic Church define an incomparable cultural and historic urban development framework upgrading their stunning surroundings.
The history of the painting is strongly linked to the history of the building. Artists of Baroque architecture designed walls, ceilings or floors, using the texture of the surface in its flatness to created the impression of a three-dimensional form with tiny incisions or profound mark on the mortars plaster, as well as, rich tonalities decorations.
In this context, a unique example of architecture and wall decorations was recently discovered and restored on the ground and first floor of residential building at 23-25 Jinetes Street. In words of Beatriz Martín, project chief of TARMA Restauración y Patrimonio, company responsible of the conservation and restoration works, "It is not usual to find such paintings on wall surfaces in Malaga. We have previously restored decorations with basic geometrical shapes, but this one in contrast refers to naturalistic forms like those typically found in Portuguese tiles or wall hanging tapestries".
In the external facades can be found illusionistic mural paintings representing a strict geometrical grid with red pattern frames and other blue floral ornaments. It is also noteworthy that, surrounding the window and the balcony in this particular front of the building, there are painted mouldings which remind polychromatic wooden frames of old canvas. Wall paintings strokes characteristics date them back to the Baroque period.
Ole Edvardsen, property developer and foreign investor from Norway, team up with senior architect Octavio Rojas and construction company Prinza to fully redesign the former building into five independent luxury apartments that will foreseeably be intended to be tourist rest houses.
The local authority's development plan sets out successful design initiatives that raise the profile of architecture locally. This program, aims at reviving and revitalization of ailing private properties at the risk of abandonment or ruin under threat of expropriation or forcibly auctions. In fact, there are some other buildings around the area still waiting for renovation and restoration projects, such as the one at 12 Gaona Street, in whose external facades have been recently revealed historic wall paintings and murals.
Source: Diario Sur