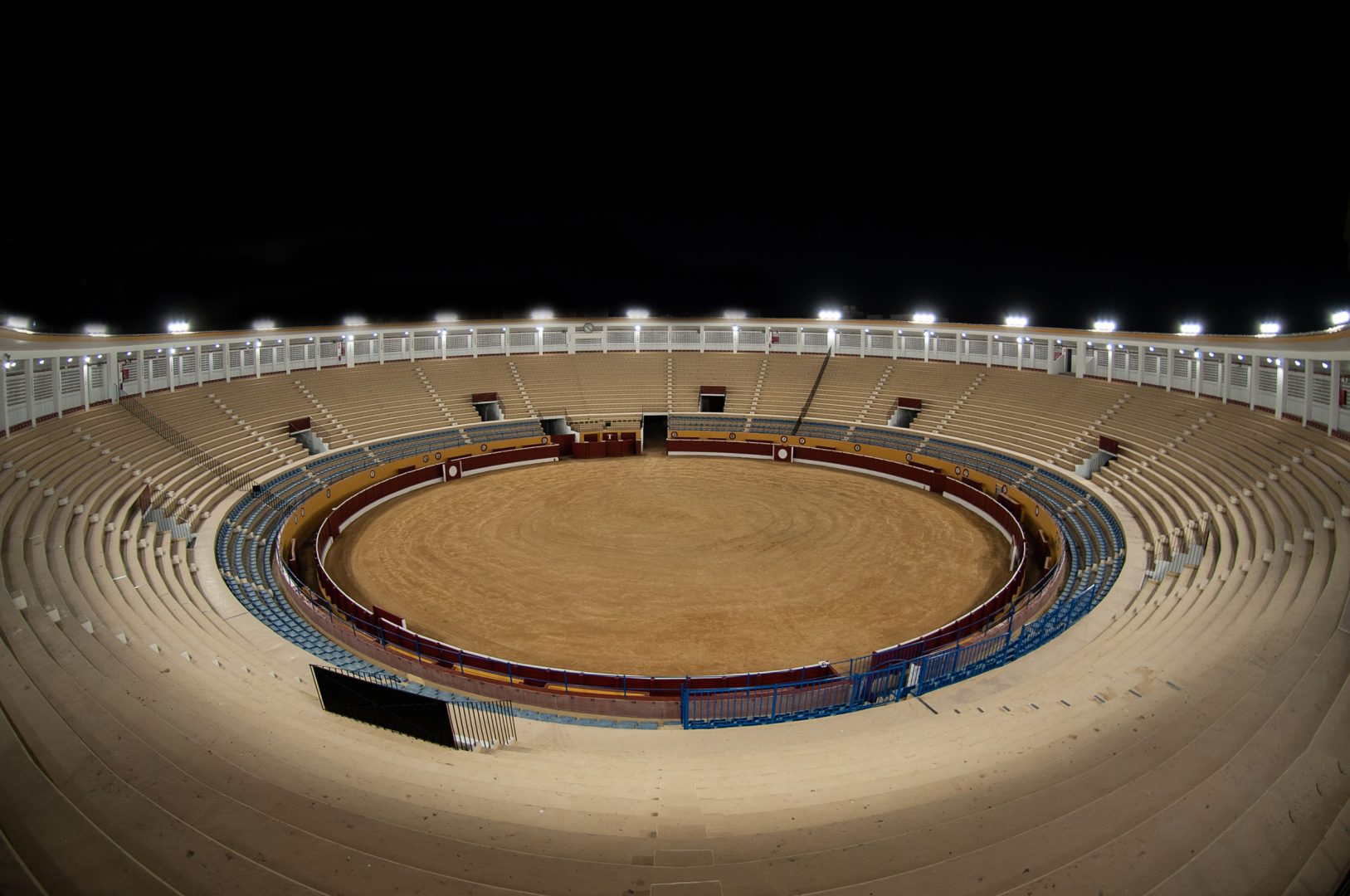 News
Reforms and rehabilitation
End of the first stage of Marbella's Bullring refurbishment.
The project's scope includes structural and non-structural repairs of infrastructures and amenities of Marbella's Bullring, such as pre-stressed concrete building's ledges and corbels reconstruction or corrosion-protective coating treatments.
A key intervention was the full renovation of electrical wiring according to the current regulation. Fire fighting system, sound and emergency lighting equipment and water and sanitation supply services are going to be also replaced. Powerful long-range lighting has been installed to provide an excellent environment to host all kind of outdoor exhibitions, events and performances.
Fit-out work was also focused on conservation repairs to the existing building like roofing defects reparation, bullring's sand floor renovation, facades maintenance, painting and security barriers installation.
Bathroom facilities of Marbella's Bullring were adapted for people with limited mobility. Renovated restroom facilities have high pressure laminated toilet partitions and accessible cubicle systems. Internal and external walking areas and corridors will be adapted to improve accessibility as well.