Luxury Villas
B52 Cascada de Camoján- Luxury homes in Marbella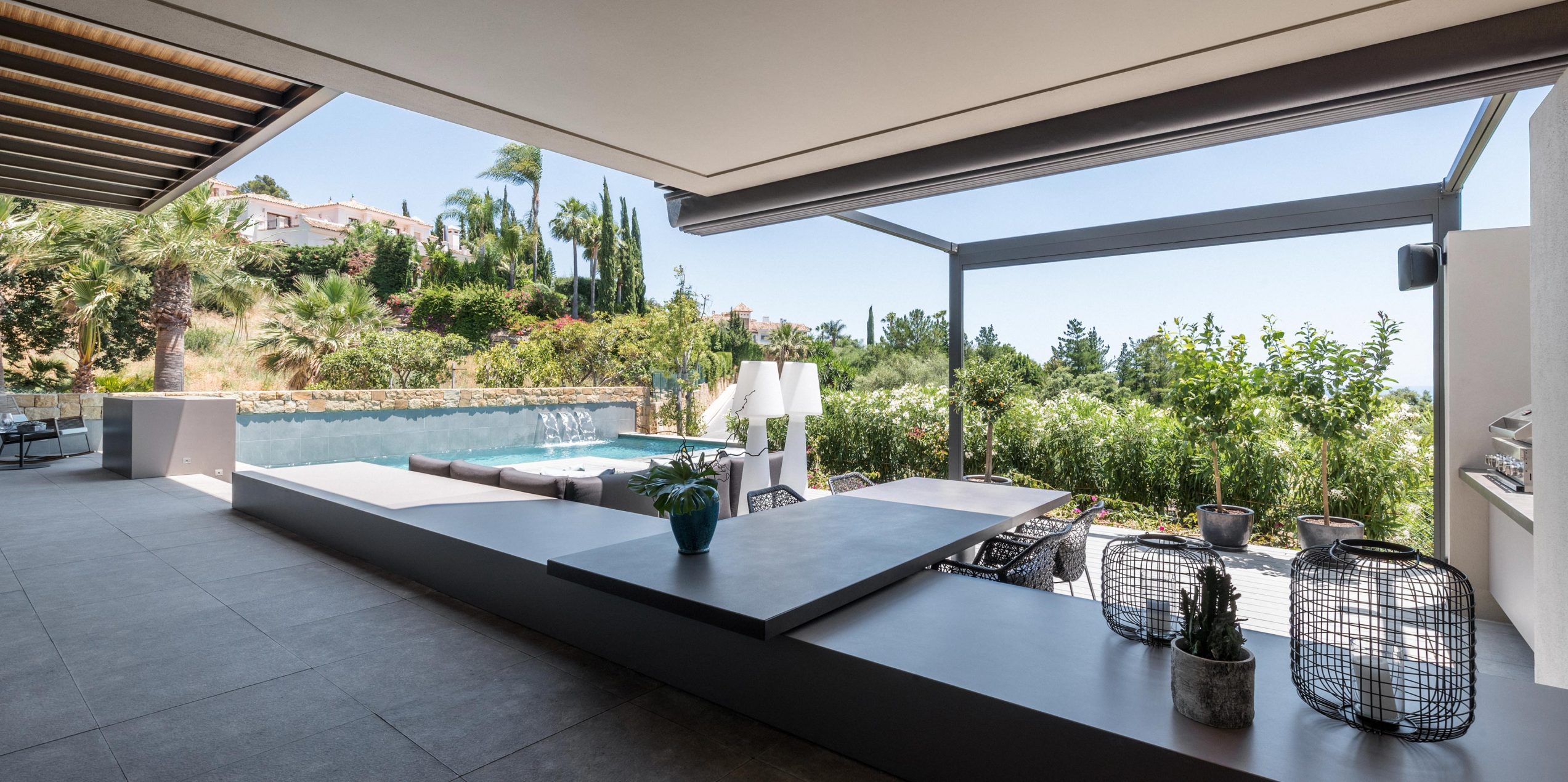 Technical information
B52 Cascada de Camoján- Luxury homes in Marbella
Marbella
Cascada de Camoján
Cascada de Camoján B52 is one of the luxury homes in Marbella, with a contemporary style in which a mixture of modern and classic finishes coexist. Located in the prestigious Cascada de Camoján urbanization, it enjoys a quiet environment, close to the sea and nature. Large stone walls are installed, which give it a feeling of warmth and integrate nature into its design.
The installation of metal beams gives the villa a modern touch, integrating the exterior and interior of the house. It has complete facilities, with a home automation system throughout the house. Unique marble is installed in the flooring and tiling.
The project of this luxury villa in Marbella culminates with an exquisite decoration.