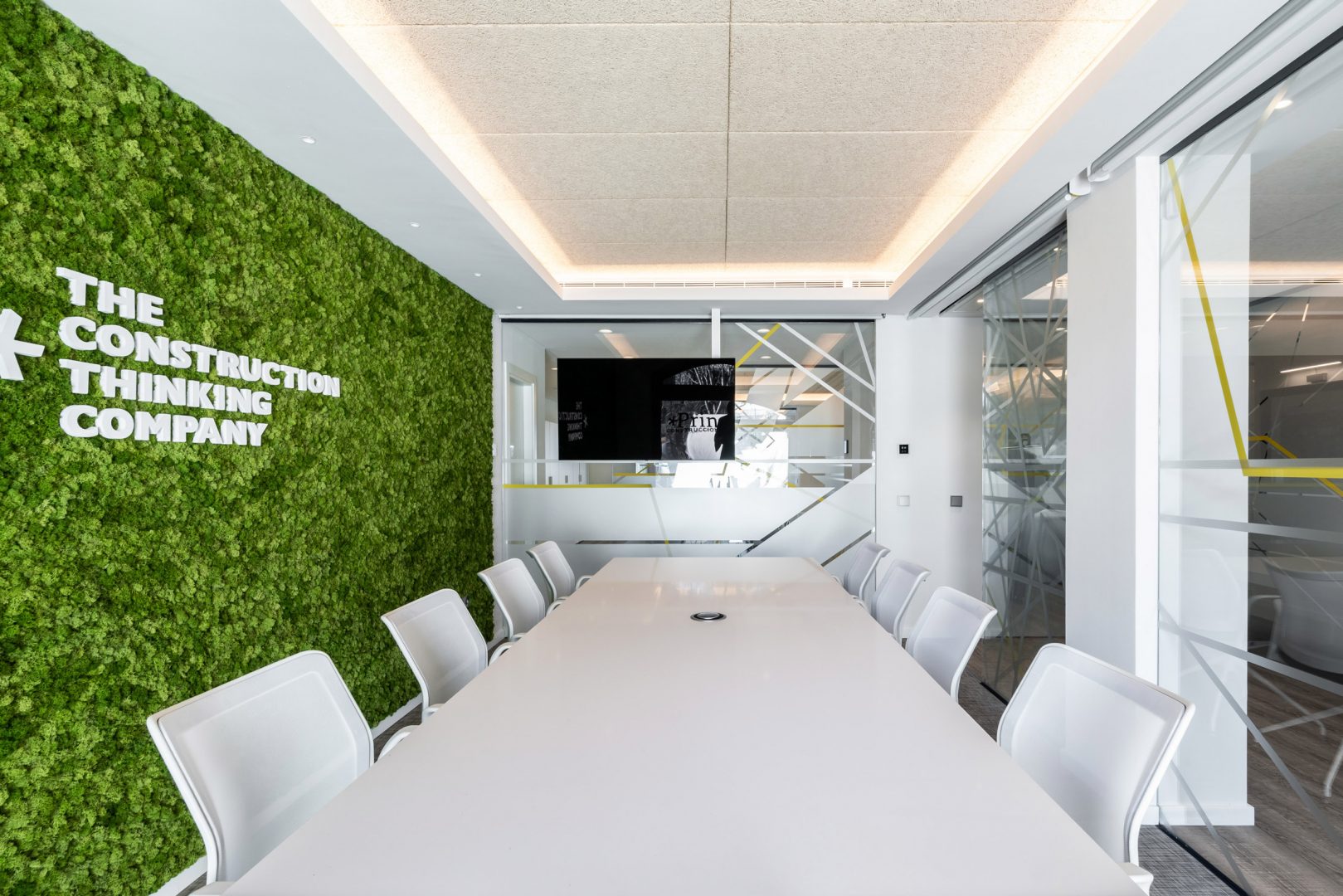 Reforms and rehabilitation
New space, the same building spirit. Prinza's installations get renovated
According to Prinza's continuous improvement philosophy, the construction company renovates and extends their installations in order to improve every day. New projects, better professionals and a firm commitment to quality together with the respect for the environment demanded a restoration and an extension of their offices, so they count on the best finishes just as their works.  
This new space has been designed under a new concept bringing together the company's current turn and identity: Prinza – The Construction Thinking Company. Applied to the entire graphic and signalling of the updated facilities, it places the brand in a unique universe that shows its philosophy and constructive nature, leading by luxury villas and large public works. 
The opening of these renovated installations took place last December in the company of everyone that is part of Prinza's team, relatives and friends. This event was also an opportunity for the company to present their new branding concept and toast to keep improving the constructive spirit by paying the highest attention to details.