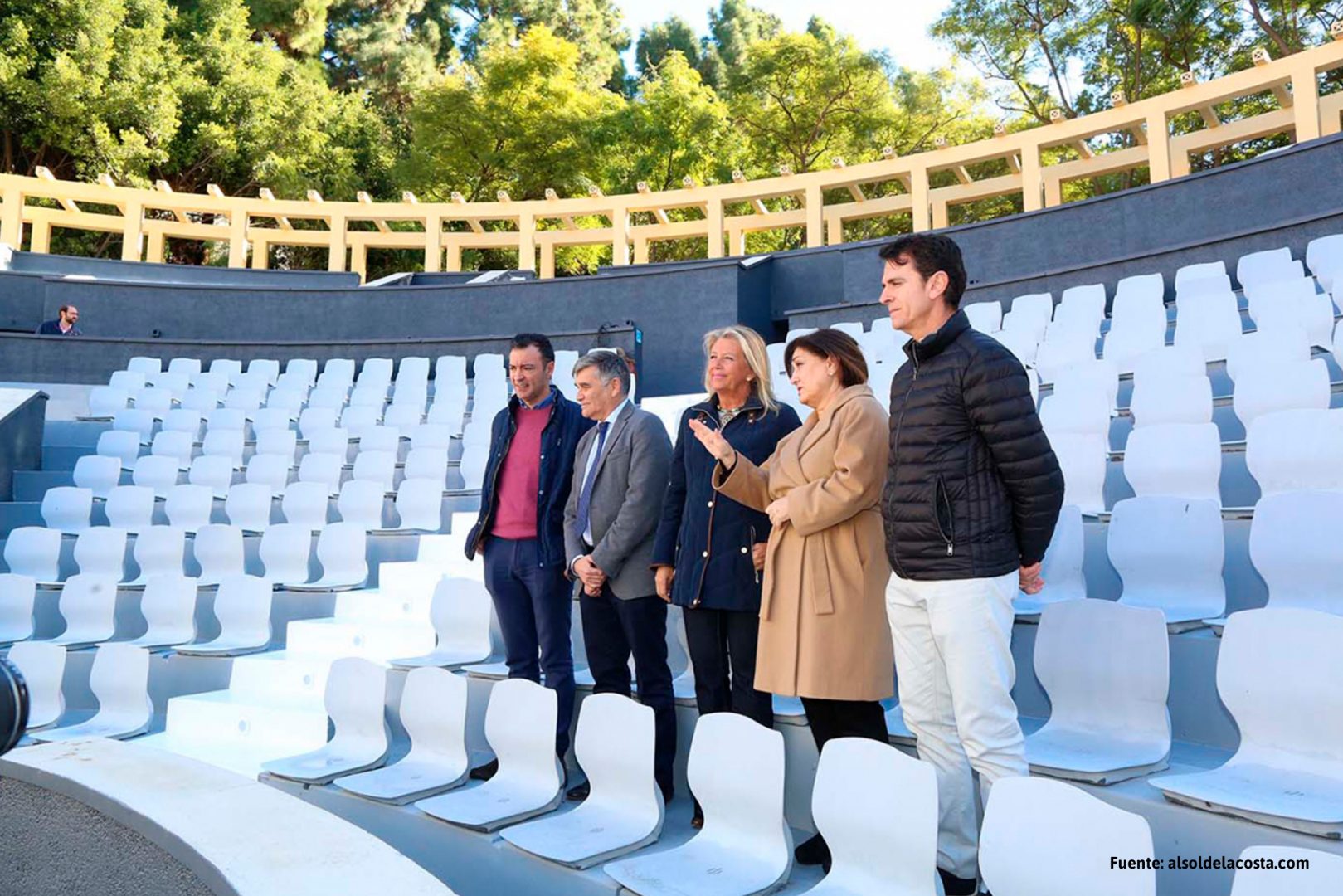 Reforms and rehabilitation
Prinza contributes to restoring the Auditorium in Parque de la Constitución in Marbella
The largest capacity stage in Marbella has the restoration works done after three years closed to the public. As an initiative of Marbella Council City and developed by Prinza, the project contributes to implementing the necessary safety measures to its reopening and integral conditioning of the facilities.
Prinza's work, whose budget has reached 325,000 euros, have considered repairing structural failures, including the restoration of beams and vertical wall hangings, as well as improvements on the electrical installation, as the former one was not efficient enough and lacked its own electrical connection, for it was shared with the conservatory next door.
In addition, and respecting the original look of the auditorium at all times, the construction company has waterproofed the structure of the area and updated some of the facilities according to fire safety measures. Besides, Prinza has also added a unisex public toilet for people with functional diversity and renovated the control room and box offices.
Prinza's intervention, completely focused on the auditorium improvement, has allowed recovering this stage and offering the citizens a music and theatre programme that can seat 700 people. These will be completed with some other cultural proposals from those associations asking for the space.